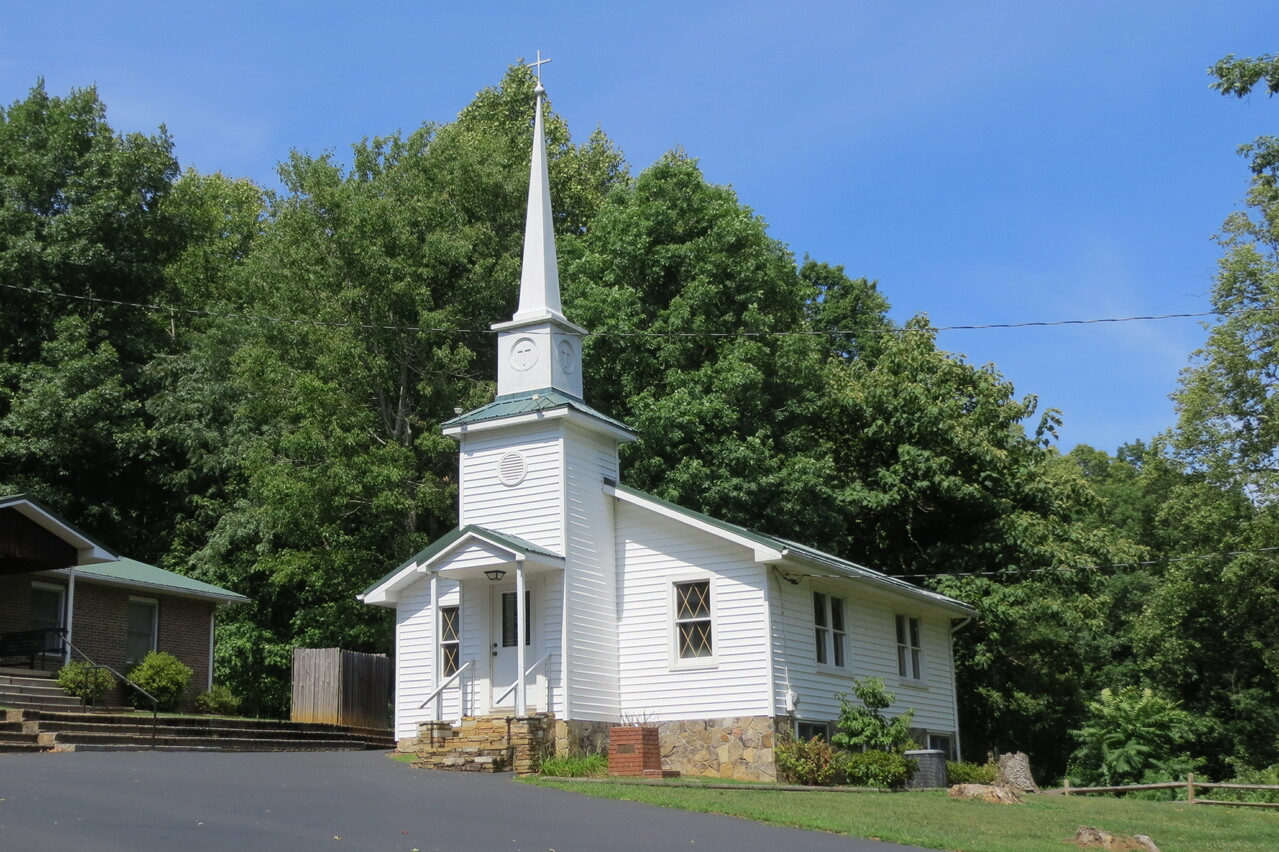 Warrior Mountain
Location

3520 Howard Gap Rd.
Saluda, NC 28773

(Mail)
430 Little Cove Creek Dr.
Saluda, NC 28773
Pastor
Open
History of Warrior Mountain Baptist Church
When Warrior Mountain Baptist Church begun, it was known as Warrior
Mountain Chapel. In 1931, two ladies; Miss Lucy Peat and Miss Dorothy
Straus bought the material and hired carpenters to build the building. Both of
these ladies were graduates of Moody Bible Institute and members of the
Lynn First Baptist Church. The property for the church building was donated
by Mr. John Fisher. The church was organized as a Southern Baptist Church
1933. The first pastor was Rev. N.B. Phillips. The first deacons were; Mr.
Ned Anderson, Mr. Logan Johnson and Mr. Watzel Garrett.
In 1964, the church voted to sponsor Miss Barbara Kloe as a
missionary. She married and her husband and her are both
missionaries. The people of Warrior Mountain church supported them both in
mission work. In December of 1969, the church joined the Polk Baptist
Association as a charter member. In July of 1975, the church installed new
carpet and pews. In 1980, 3-¼ acres of property was purchased adjoining the
present property. In 1986, a groundbreaking service was held for a new
educational building. The building was completed and dedicated in May of
1988. In 1993, a new steeple was erected on the church and in 1994, the
parking lot was paved.

Sunday, Feb. 1, 2004, the church held a dedication service for the remodeling of the church sanctuary. Included in the remodeling was a new
ceiling, new doors, window casing, lighting, walls, waynes coating on walls,
carpet, paint and the hardwood floors were refinished. This special service
was in honor of Mr. Gene Anderson who had been a member of the church
since 1933. At this special service, Mr. Anderson was 80 years of age and
has been able to attend almost every service since 1933. A plaque of
recognition to Mr. Gene Anderson was given and he was commended for his
faithfulness to the church through the years. Also, a Bible was presented to
the person who brought the most visitors to the service that day.

The people of Warrior Mountain praise GOD for all HIS blessings!