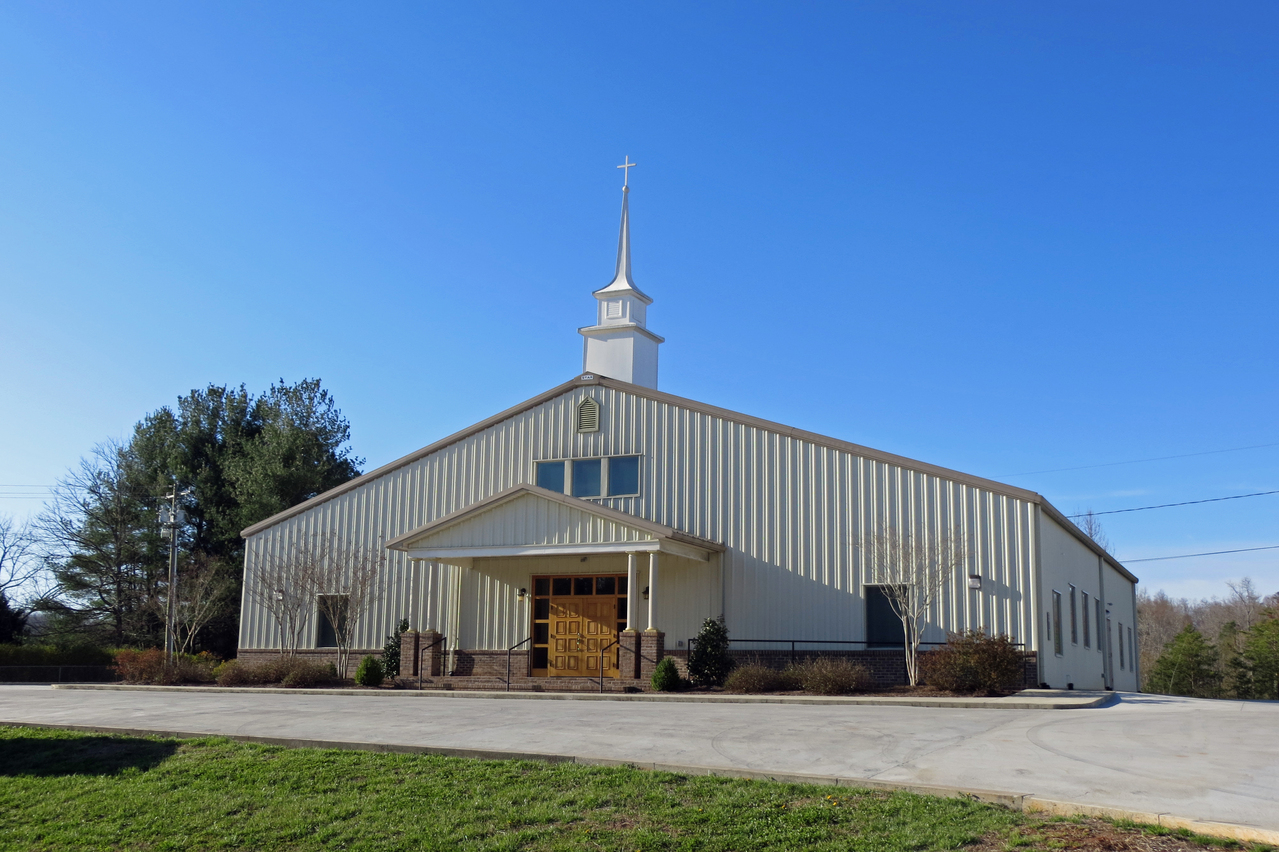 Emmanuel
Location

516 Fox Mountain Rd.
(Mail) PO Box 754
Columbus, NC 28722
828-894-6447
Pastor
Rev. Brian Wilson

Email: gradinginc@bellsouth.net
Secretary/Treasure/Church Clerk

Charlene Wallace
Email: cjjw@windstream.net
History of Emmanuel Baptist Church
Emmanuel Baptist Church was started as a mission church by the Polk Baptist Association and organized on June 5, 1988. The first meetings were held in the pastor's home, the Rev. John T. Edwards. The church began with 30 charter members.
In August of 1988, land and a trailer were purchased for a Sunday School unit and in September of the same year, the Church Extension of the Baptist State Convention provided a mobile unit for the people to meet in for worship services.
A new building and land were purchased on January 29, 1990. A van was purchased, and a steeple was bought in May of 1990. The building was dedicated, and the first meeting was held in the new building; August 26, 1990.
New pews were purchased on March 16, 1991. A Sunday School wing was added, also a baptistry was installed and seven persons were baptized on August 15, 1993. An organ was donated to the church near this time. New members were added as time went by.
A picnic shelter was added to the grounds with plans to turn it into a fellowship hall.
Rev. John T. Edwards and wife Opal served the church until he retired, June 1998.
Rev. Brian Wilson was called as pastor on February 7, 1999. Also in 1999, a new church sign was built, new vinyl siding and a roof was added, and a new piano purchased.
In 2000, a copier was purchased for the church and a utility building was added. The latest addition is a new sound system, which was purchased just this year, 2008.
The church has begun an outreach ministry with Rev. Wilson's sermons being broadcasted each Sunday on WJFJ. Brian, his wife Julie and family are a blessing to the church.
A new church was constructed in 2011 with the first service held on Easter Sunday.
Services
Sunday
Sunday School- 9:45 AM
Sunday Morning Worship- 11 AM
Wednesday
Night Service- 7:30 PM