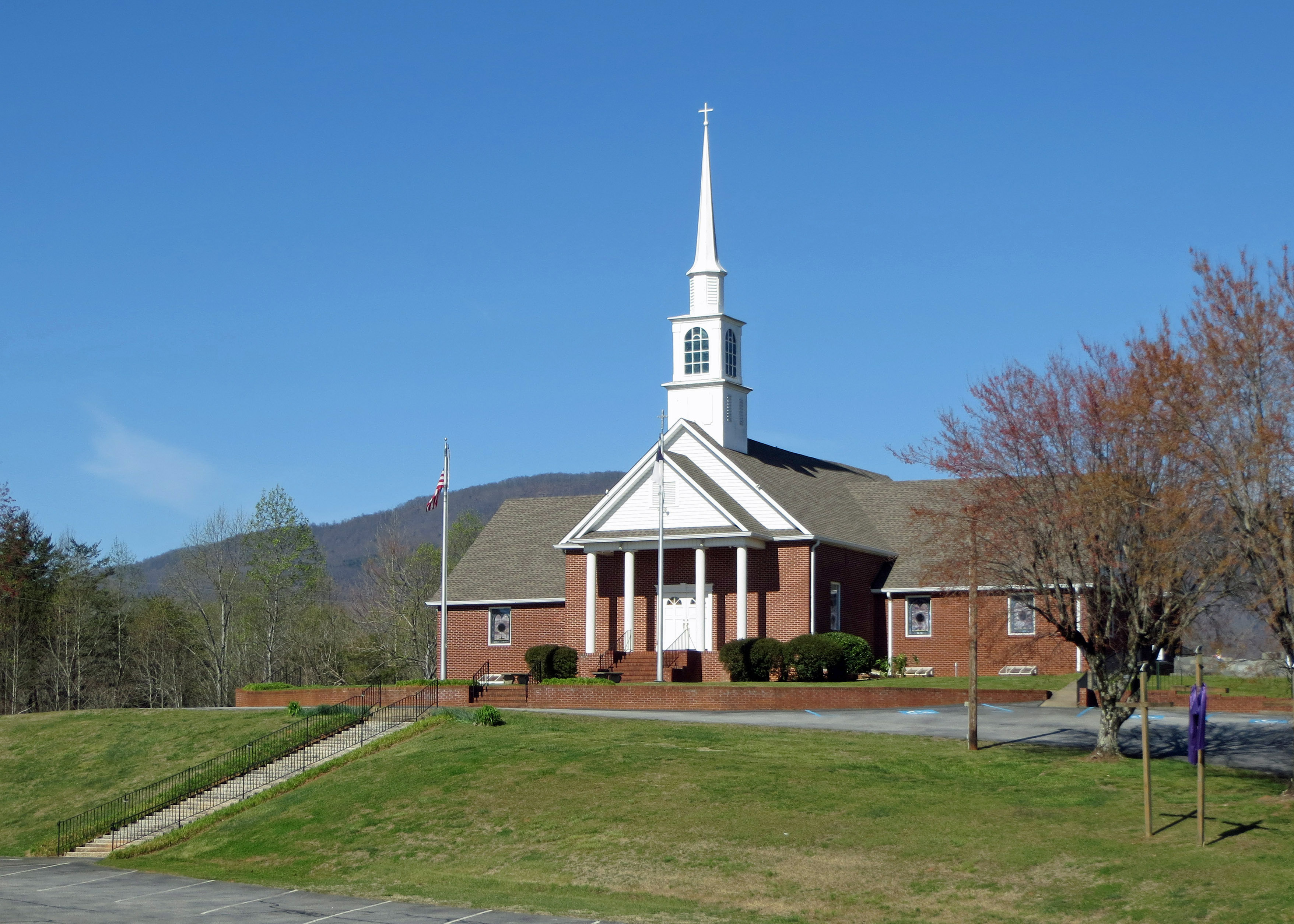 Coopers Gap Baptist Church
Location
730 Coopers Gap Road
Mill Spring, NC 28756
828-625-4628

Pastor
Rev. Donald Hollifield
Email:
donaldhollifield@gmail.com
Youth Pastor
Rev. Dewayne Sherman
Church Secretary
Mrs. Judy Lawrence
Email: coopersgapbaptis@bellsouth.net
"Caring For People In An Uncaring World"
History Of Coopers Gap Baptist Church
Coopers Gap Baptist Church was organized in 1834, however, the constitution wasn't adopted until January of 1839. the name "Coopers Gap" came about due to a man named Cooper, living in that vicinity.
Coopers Gap Baptist Church joined the Green River Association on November 8, 1842. In 1970, the Polk Baptist Association was formed, and Coopers Gap became a member of the newly organized association.
Several buildings have housed the meeting place of Coopers Gap Church and the church records reveal that the people of Coopers Gap have always had a burden for missions.
An occasion that remains in many folks' memory is that of a revival in 1961 and the baptism service which followed at the Joe Pond. Thirty-two were baptized as a result of a five-week revival. The record says there were over 500 people that attended the baptism.
A special celebration was held in 1989 to commemorate 150 years of worship, work and witness for the Lord.
A Founder's Day is observed each year on the fourth Sunday in January. January 26th of this mark 174 years of ministry for Coopers Gap Church.
In 1991, a Hispanic Ministry was begun for the Spanish people of Polk County which later became a ministry of the churches of the Polk Baptist Association.
A Fellowship Building was built and dedicated in 1991 with an apartment for visiting evangelist, missionary, etc., also a kitchen, fellowship area and classrooms.
A new steeple was added in 1995 due to wind damage form the 1993 blizzard.
In November 1999, the church ordained Rev. Brian Keith Wilson who is presently pastor of Emmanuel Baptist Church in the Polk Baptist Association.
In 2007, the church began an AWANA program. The church continues to be a strong Great Commission church by going and reaching out to the lost and spreading God's Word and love around the county and the world.
A total of 49 pastors have served at Coopers Gap Baptist Church.
Services
Sunday
Sunday School- 9:45 AM
Morning Worship- 11 AM
Evening Worship- 6 PM
Wednesday
Prayer Meeting- 7 PM