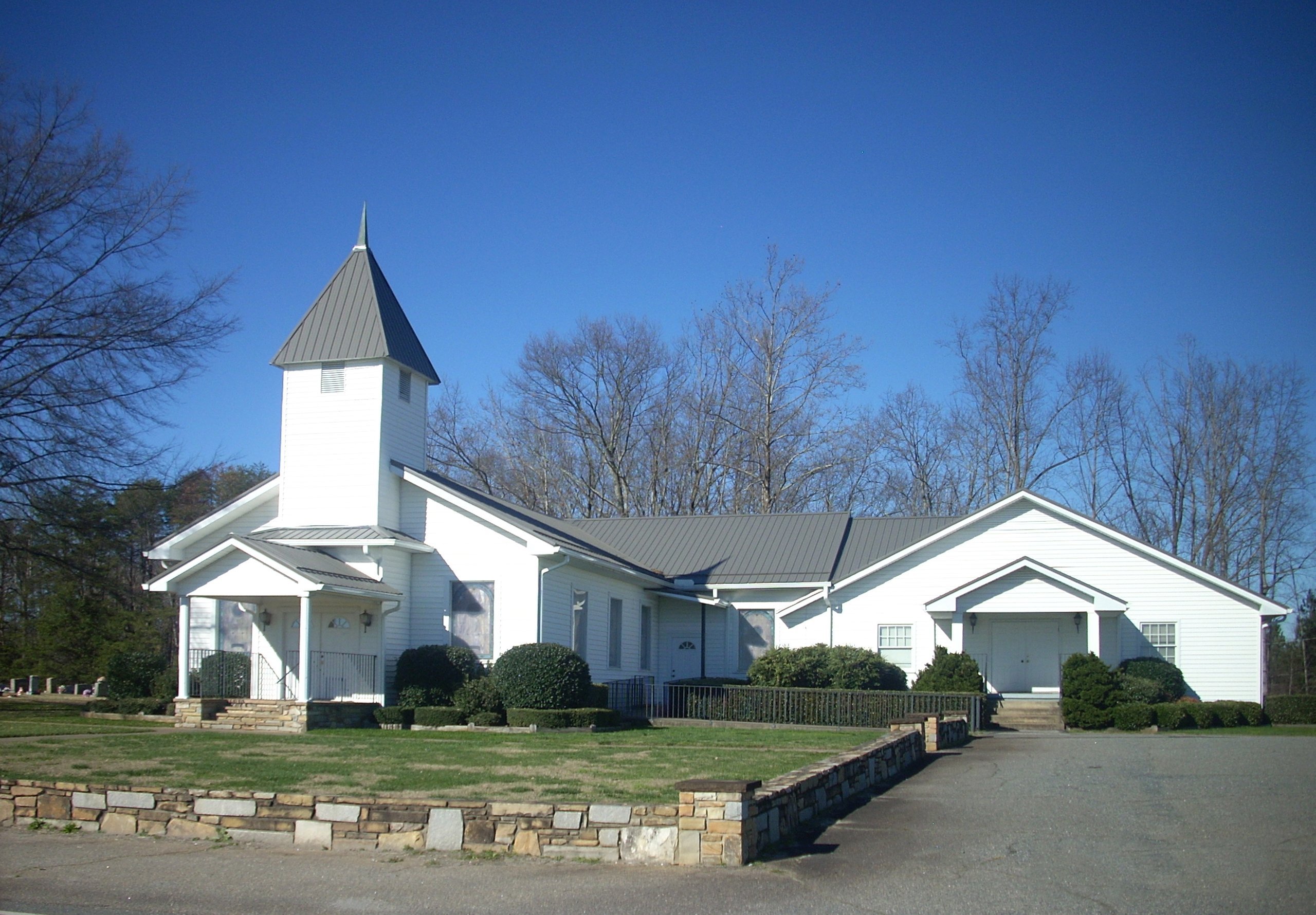 Big Level Baptist Church
Location
4940 Big Level Rd
(Mail) PO Box 457
Mill Spring, NC 28756
(828) 625-4441

Pastor
Rev. Sean McKaig
Email:
mckaigrs1987@gmail.com
The Good News – A MATTER of FAITH

In your Personal Opinion…What do you understand it takes for a person to go to heaven? Consider how the Bible answers this question. It is a matter of FAITH.
F is for FORGIVENESS – We cannot have eternal life and heaven without God's forgiveness. "…we have redemption through his blood, the forgiveness of sin…"- Ephesians 1:7a
A is for AVAILABLE – Forgiveness is available. It is available for all, but not automatic. "For God so loved the world, that He gave his only begotten Son, that whosoever believeth in Him should not perish, but have everlasting life." –John 3: 16

I is for IMPOSSIBLE – It is impossible for God to allow sin into heaven. "For all have sinned, and come short of the glory of God;" – Romans 3:23
T is for TURN – Turn means repent. Turn from something – sin and self. "But except ye repent, ye shall all likewise perish." – Luke 13:3b. Turn to Someone. Trust Christ ONLY. "If thou confess with thy mouth the Lord Jesus and shall believe in thine heart that God hath raised Him from the dead, thou shalt be saved." – Romans 10:9
H is for HEAVEN – Heaven is the home of God "And if I go and prepare a place for you, I will come again and receive you unto Myself; that where I am there ye may be also." - John 14:3
How can a person have God's forgiveness, heaven and eternal life and Jesus as a Personal Savior and Lord? By trusting in Christ and asking Him for forgiveness. If you are choosing right now to believe Jesus died for your sins to receive new life through Him, pray a prayer similar to this. "Dear God, I know I am a sinner. I believe Jesus died to forgive me of my sins. I now accept your offer of eternal life. Thank you for my new life. From this day forward, I commit to follow you. Amen."
Services


Sunday School 10 AM
Morning Worship 11AM


Training Union 6 PM
Evening Worship 7PM
Wednesday:

Wednesday Prayer Meeting 7 PM
Youth (Afterglow) 7 PM
Children's 7 PM
Women's Meeting:
2nd Tuesday of each month 6:30 PM


SUNDAY SCHOOL

Everyone meets in the main sanctuary and then dismisses to individual classrooms.

BLBC has classes for all ages.

Nursery: Babies to age 2
Jesus Loves Me: Ages 2-3
Older Preschool: Ages 4-5
Bible Learners: Grades 1-3
Bible Searchers: Grades 4-6
Junior High: Grades 7-9
Senior High: Grades 10-12
College and Careers
Young Adults
Christian Friends
Goal Sharers
Searchers for the Truth
Senior Adult Women
Men's Growing class
Senior Adult Men
All are welcome to study the Word of God with us each Sunday morning.

** Come Expecting a Blessing! **